How hackathons teach us how to survive a zombie apocalypse
2010 was the Zombie Year. We had books such as The Zombie Survival Guide, and movies and TV shows were released – who has not watched at least an episode of The Walking Dead? Should we mention how funny Zombieland is?
What nobody mentions in ANY of these media is this training centre that teaches us how to survive a zombie apocalypse: a hackathon.
A HACKATHON?
The only event where you start playing as a human and end up like a zombie. This is a tech event that runs for 24, 36 or 48 hours, and challenges people from different backgrounds (with different expertise) to build a technological solution within the specified time frame. It may be a robot, a web application or even an Android application! This event is typically structured around a number of themed tracks, each of which has a series of challenges.
To participate in a hackathon, you need to be part of a team, and the size of this team can be between 2 to 5 people. Each team participates in a challenge, which is in turn sponsored by a company; and competes to win both the track and the hackathon.
A track is formed by challenges linked with it (i.e., Sustainability – 1. Build an application to save the planet, 2. Teach children how to look after our environment). The prizes for a challenge are normally products or experiences, while the prize for a track can also be money.
The prize of a hackathon is normally money, too, and the amount of money that you get depends in the position that you end up in (1st, 2nd or 3rd). And the total amount may vary depending on the size of the hackathon, for small hackathons the amount is normally about £1000 for a first prize but there are hackathons that give £20,000+.
These events are normally run over weekends, and while some of them are open to everybody, there are others which only accept students. Did I say that most of them are completely free? Some of them even offer travel reimbursements. Now if that is not a good excuse to get to one of these, I don't know what is!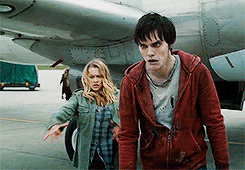 .
ZOMBIEKEND
Okay, now the important bit. What can you expect from a hackathon? Or, in fact, how can a hackathon teach you about survival in a zombie apocalypse? Well, it's your lucky day - I've done several hackathons and I want to share my guide to surviving with you.
STAY ALERT
This is the ugliest truth – for some people - about hackathons, you do not get much sleep. Since your team and you have a limited time to prepare your project, you need to spend a vast amount of time working on it, or in some cases spend it learning how to use a specified technology (i.e., AWS). But we have something that you would hardly find in a zombie apocalypse: coffee and energy drinks!
SLEEP ANYWHERE
As I said, you will likely not get much sleep, but you should be able to sleep 5 or 6 hours during the Zombiekend. Remember that the bed that you will find is not a fancy bed in a hotel room! What you will find can be one of two things: a hard table or a cold piece of floor – in case you brought your sleeping bag.
FIND FOOD
Yep, hackathons include – not very healthy – food. All of them should offer breakfast, lunch, dinner, and some snacks. Dinner, lunch and breakfast are normally scheduled, and you only need to drop in to the designated space and eat. But snacks, those are quite different.
These are in different spaces, and you have to walk around the venue to find the best of them, staying quick. Snacks do not wait for you, especially during the afternoon when everyone's body fights the hardest to survive.
FIND THE RIGHT TOOLS FOR SURVIVAL
Something that I love about hackathons is that you have a great opportunity to either use tools that you already know, or to learn new ones. Additionally, many companies offer free credits for their products, such as AWS or the Twilio API (which powers Whatsapp!).
Having the flexibility to learn new tools means that you can find a team which is looking for someone with specific technical skills that you can learn easily – Ladies and Gentlemen, we have a match!
FIND THE RIGHT PEOPLE
Going to hackathons you can meet a ton of people who love technology. To begin with, there are many managers from different companies, both local and international, who are looking for new talent to bring to their offices. You can interact with them either by discussing their challenges (if they are there because they are sponsoring one), or by discussing some of the job positions they might have available.
And there are all of the participants who you can talk with, discuss topics, or even form a survival team. Usually, hackathons start with a team matching event that you can use to find people whose skills are complementary to yours in order to survive win.
FIND THE PROMISED LAND
Looking for food is not the only time you will learn orientation at the camp. When the hackathon ends, apart from pitching your project in front of the judges and some participants, you will also need to attend some pitches from other teams. And that includes to find where they are, since all of them are in different places of the venue.
I consider this activity a great idea since you can see other projects, meet more people and discuss technologies and challenges that were part of other projects.
BONUSES
Apart from food, new knowledge, new friends and maybe a prize or two there are other benefits that you can get from attending hackathons:
Swag. All the companies which are there sponsoring challenges are also giving away t-shirts, stickers, rubber ducks, pens… All the swag you can think of.
T-shirts: The hackathon organisers normally give a t-shirt to all the participants detailing information about the Hackathon (date, place, etc.)
Experience a new culture. If the hackathon is held in a different country you have the opportunity to visit a new place, and try new food. For example, in Junction (the biggest hackathon in Europe) I had the opportunity to try a sauna, which was in the same venue as the hackathon!
FINDING A HACKATHON
Try not to be caught!
You can read more about my experience with hackathons here.